Events Calendar
Painting Holidays in Andalusia
From Thursday 22 October 2015 - 08:00
To Sunday 22 November 2015 - 17:00

Contact
Paul or Diane:
This email address is being protected from spambots. You need JavaScript enabled to view it.
At Almond Reef Casa Rural we are offering all inclusive painting holidays in this fabulous region of Southern Spain.
We have two superb local artists with contrasting styles to choose from to help you expand your knowledge of painting. Firstly we have Sue Allder. Paints landscapes, portraits and animals. Secondly and in complete contrast we have Darren Lee Goddard that is a cartoonist and comic strip artist. Both are completely passionate about their art and are ready to pass on their knowledge.
We have some of the most fantastic diverse countryside right on our doorstep from the Filabres mountain range to the Tabernas desert or the costal wetlands of the Cabo de Gata. They all make the perfect locations at all times of the year in either style of painting and the amazing indigenous animals, insects and plants that make great subjects.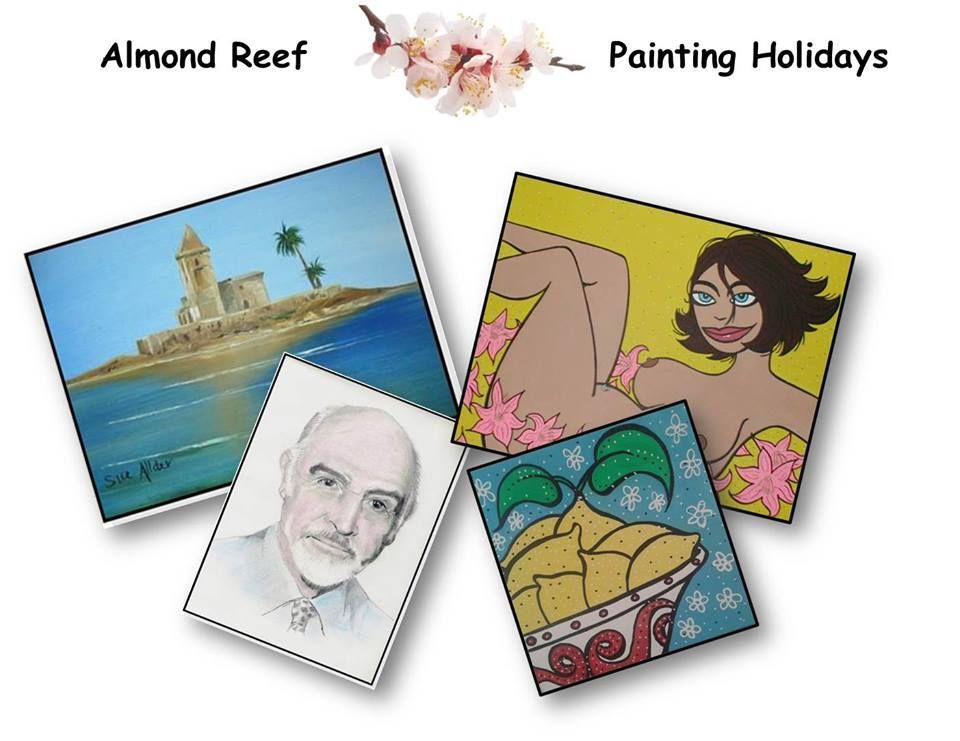 Tele: 0034 950 369 097
UK number in Spain 01494 854219